Ridgecrest Citizens for Accountable Government


-RCAG-
WE ARE ABOUT TRUTHFULNESS AND OPENNESS IN RIDGECREST CITY GOVERNMENT
WE ARE ABOUT MAKING HONEST DECISIONS NO MATTER HOW HARD THEY ARE
WE ARE ABOUT SHEDDING LIGHT ON UNNECESSARY SECRET CLOSED DOOR SESSIONS
The Current Challenge
Walmart is Bullying Our City & Our City is About to Cave!
The Citizens Will Lose Again!
The Main Points of Opposition
The Citizens of Ridgecrest were made certain legally binding, very valuable, promises in conjunction

with the approvals for the Super Walmart.

Walmart and City now seek to skirt the law and their obligation to carry out these promises.

We are asking the City and Walmart to come clean and into the open regarding

th

e secret activities and the nature of their

breach of promise!
The Legal Points of Our Opposition F
ollow this Reminder: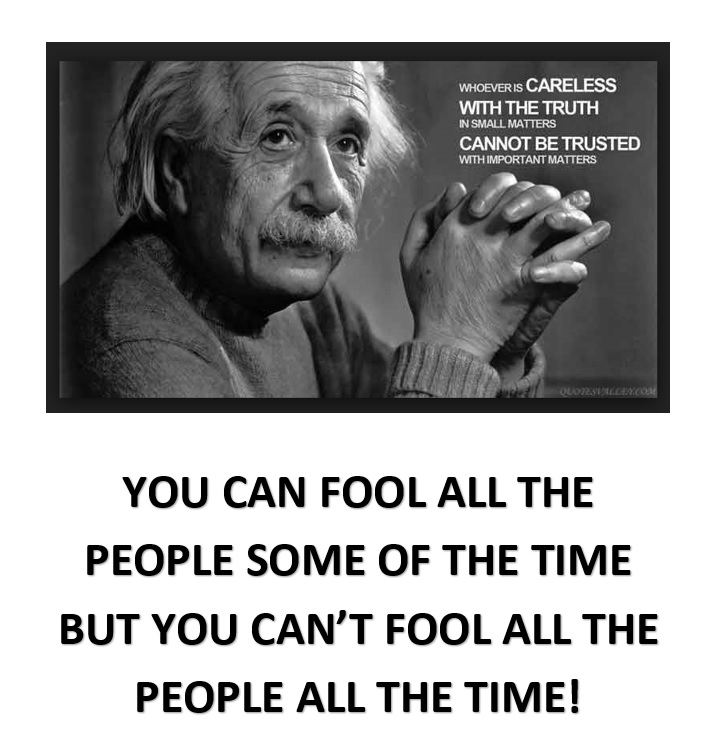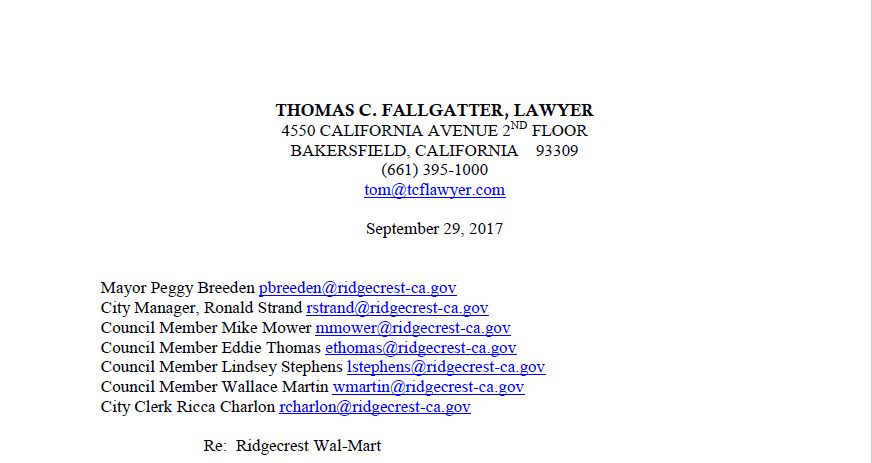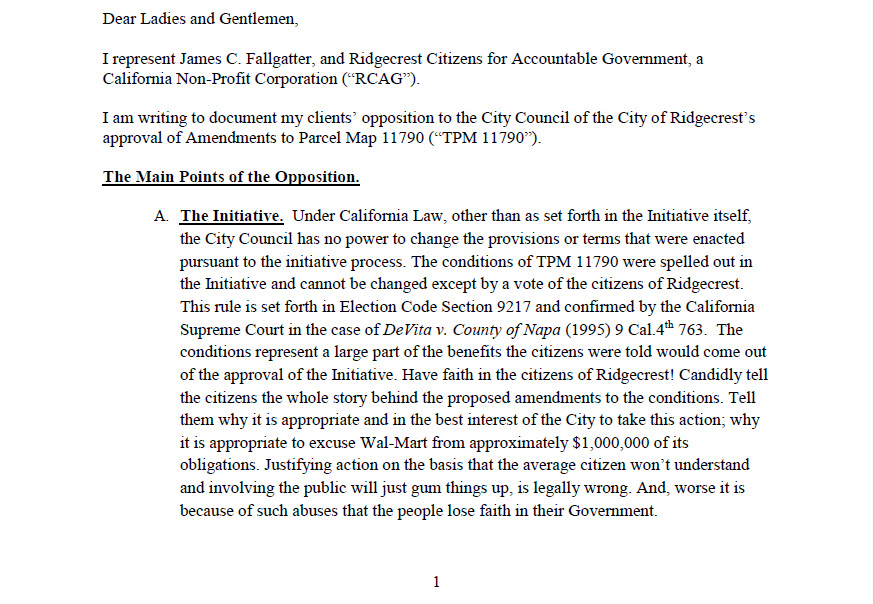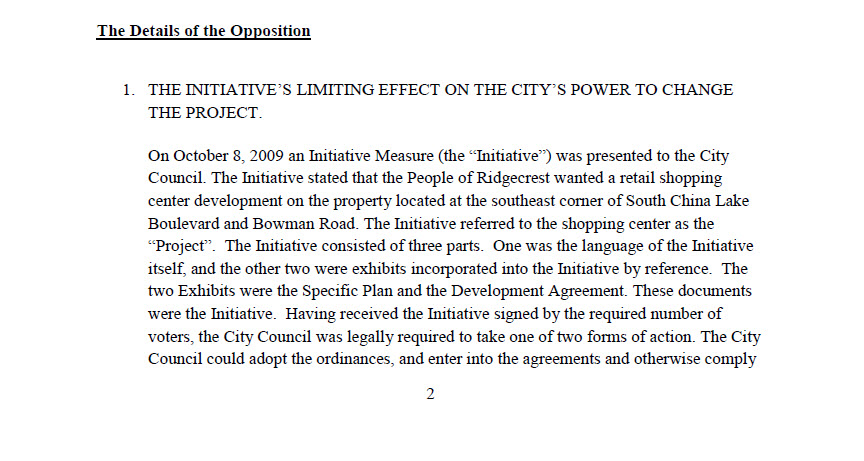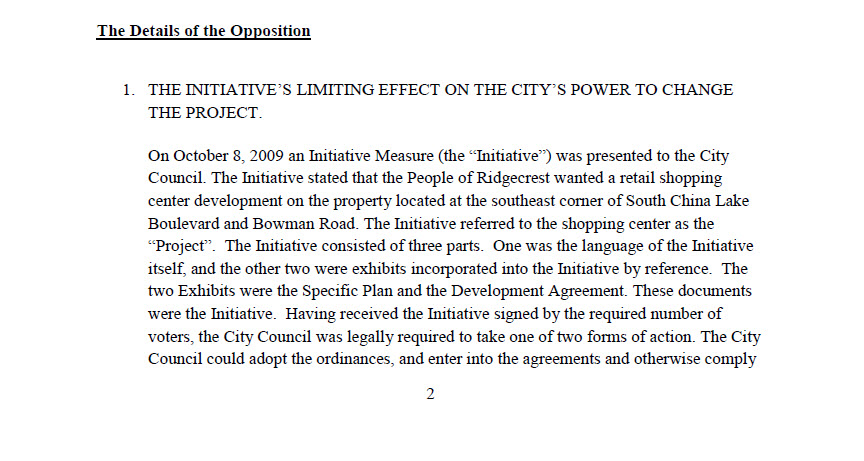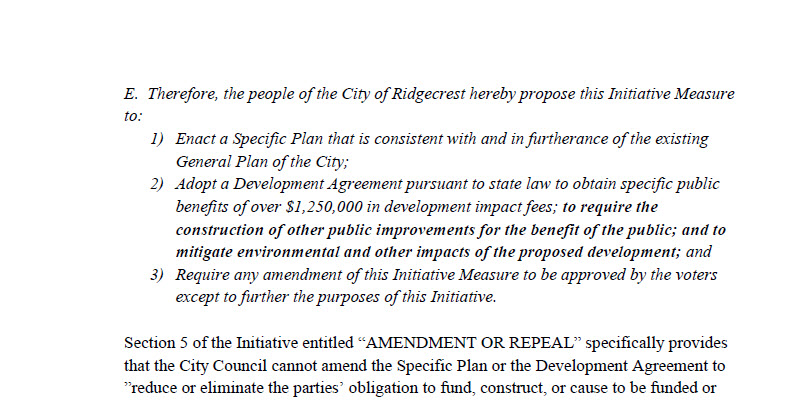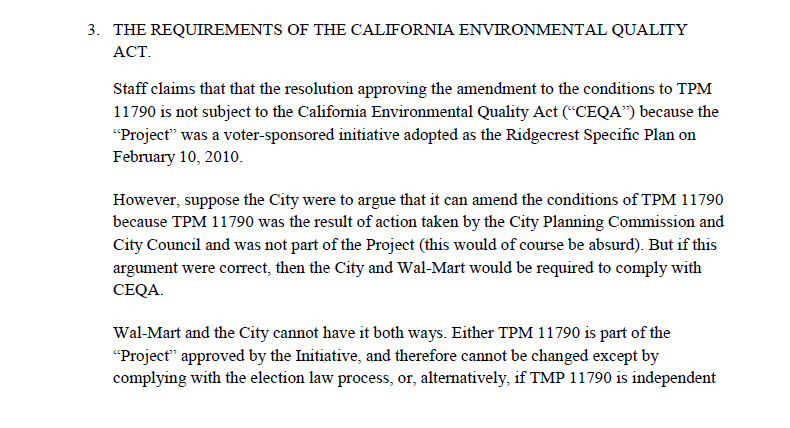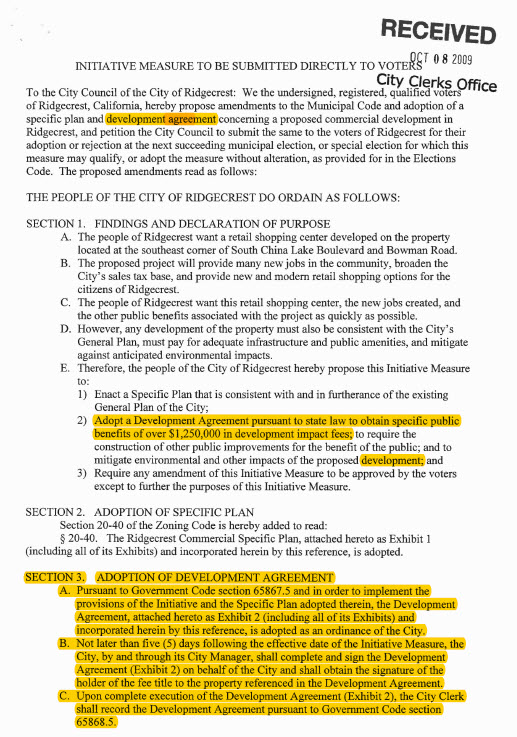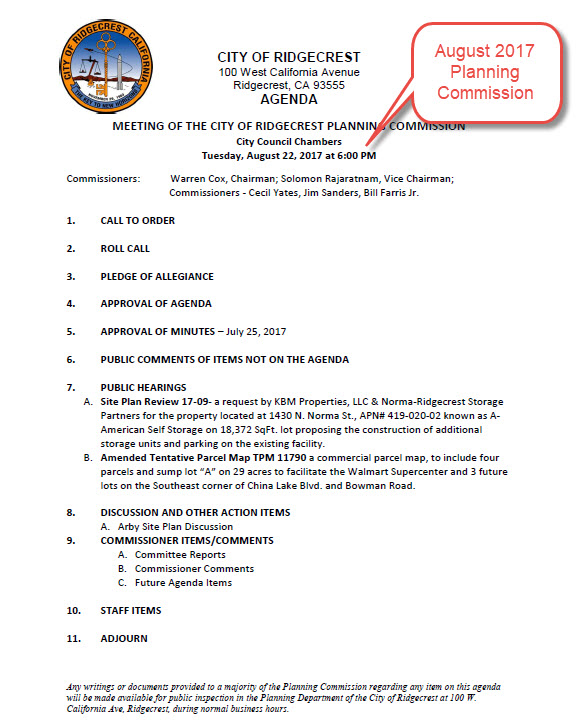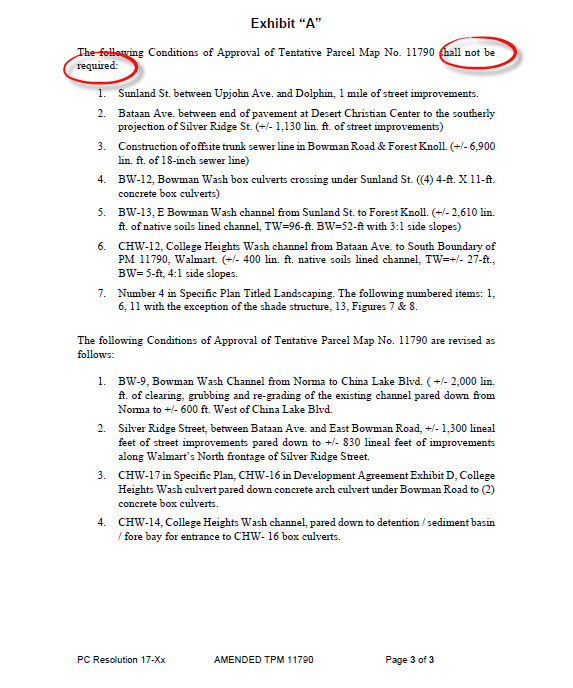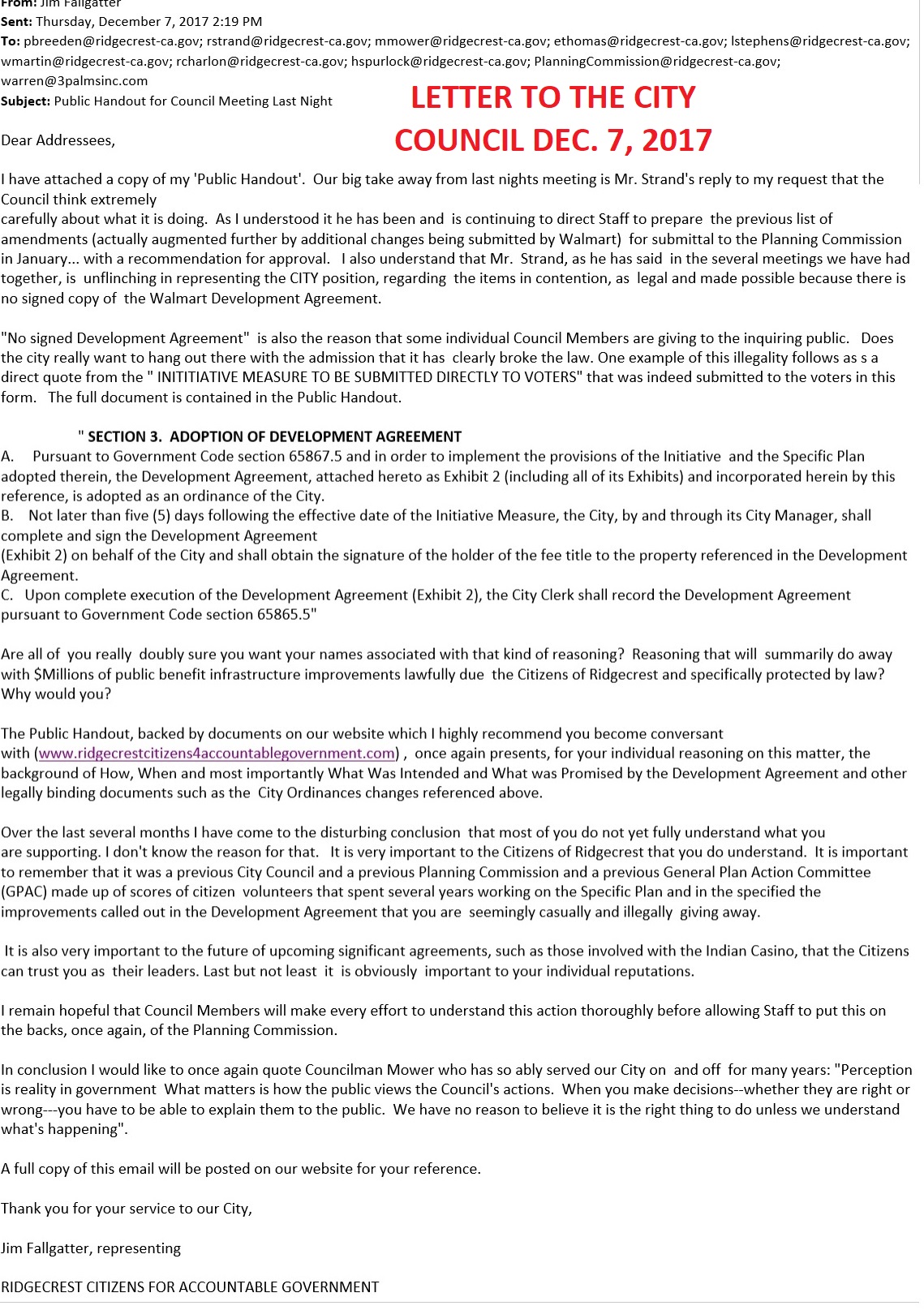 Please contact us if you would like to join in on our efforts to convince Walmart and Ridgecrest to do what was promised. Also contact us to be put on our email list and/or to request links to download referenced documents. Thank you!